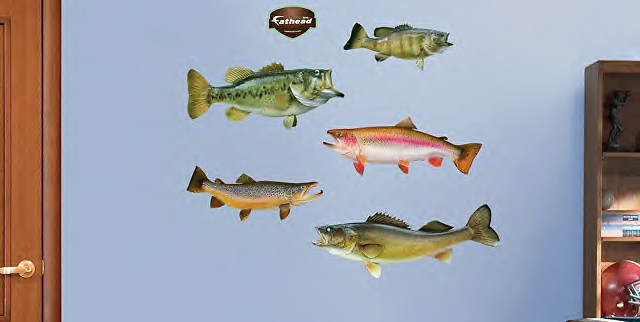 Fathead game fish wall graphics - Add new life to your man cave! Hurry don't let'm get away land your AWESOME full color large mouth bass, small mouth bass, rainbow trout, brown trout and walleye wall graphics just in time to invite your fishing buddy's over for your next home interior design party !!!

Buy your freshwater fishing Game Fish
wall graphics online!